Introducing, Marshall: Our new 36" plush goose mascot.
From his welcoming smile to his wide-open wings, to his chubby orange toes; Marshall is designed to represent the Coalition's values of inclusion and acceptance, and self-advocacy. He's determined to turn heads, make smiles, and raise awareness of 1.6 million people with disabilities in Tennessee. He dons a felt backpack and collects stories of Tennesseans with disabilities to share with others, knowing collectively, we can go twice the distance of flying alone.
---
Click on the Photos to Read the Stories in Marshall's Backpack
---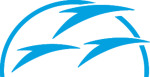 ---
Inspired by the 30th anniversary of the Americans with Disabilities Act, and the 30th anniversary of the Tennessee Disability Coalition; Marshall will traverse the state of Tennessee marshaling his message of acceptance, self-advocacy, and awareness of 1.6 million Tennesseans with disabilities.  He'll take flight in this year as the ADA turns 30, visiting community members, journalists, businesses, influencers, and lawmakers before his official flight home.
The 36-inch plush goose mascot honors founding Board member and passionate disability advocate, the late Joseph Marshall of Knoxville. Mr. Marshall made the hours-long trip from East Tennessee to the state capitol hundreds of times to advocate for laws and policies that make Tennessee a more fair and equitable state for people both with and without disabilities. 
The mascot named in Mr. Marshall's memory dons a fuzzy felt backpack to collect stories of Tennesseans with disabilities while sharing those stories with others. Starting in Knoxville, TN and he will traverse the state westward marshaling messages of acceptance, self-advocacy, and awareness of 1.6 million Tennesseans with disabilities.
---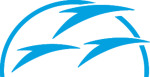 ---
How It Works
Capture a video with Marshall by your side, and tell a story of someone with a disability in Tennessee. "I'm in this together with ..."
That story can be yours, someone you care about or work with, someone no longer with us, or another story you'd like to tell. Please share the organization/agency that nominated you, who you're "in this together with" and why you're excited to host Marshall.
Get creative with your use of props, poses, backgrounds, and above all...HAVE FUN.

Challenge another organization to host Marshall for a day!
At the end of your video, call out the organization you would like to challenge, and also likes to have fun! You can also challenge reporters, government officials, celebrities, influencers, or athletes. Marshall loves attention! The more followers they have, the more Marshall can share his stories.
Share to your organization's social media, newsletters, blogs, or vlogs.
Share your video far and wide! On social media, be sure to tag the organization that nominated you, and the organization/individual you are challenging. We also ask you to tag @TNDisability, and use our hashtag, #InThisTogetherTN.
When you're done, just reach out to tom_j@tndisability, and we'll arrange Marshall's trip to the organization you've challenged.
---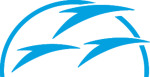 ---
As the landmark Americans with Disabilities Act turns 30, Marshall is the perfect vehicle to celebrate how far the disability community has come, and how far we still have to go" said Carol Westlake, Executive Director of the Tennessee Disability Coalition. "Marshall is adorable, furry, and fun – but make no mistake – he is very serious about marshaling Tennesseans to advocate for acceptance, equality, and inclusion. As a goose, he knows all about teamwork, and knows together we can go twice the distance of flying alone." 
The National Center for Disease Control and Prevention estimates 29.5%, or almost one in three Tennesseans, are living with some form of disability. According to the CDC, that's higher than the national average of 25.6%, or about one in four Americans.  
Underscoring the campaign's goal to raise awareness of the frequency and diversity of disabilities; "Marshall" wants Tennesseans with and without disabilities to better understand the greater impact we can have if we join together.
Breast cancer advocates from Memphis with kidney disease survivors from Mountain City. Children in Shelbyville with cystic fibrosis join students from the Tennessee School for the Deaf. Veterans with PTSD and stroke survivors standing with children who have juvenile diabetes. 
Picture all of us. With different abilities. And our families. And our friends.
Standing together. Supporting one another.
Community members are encouraged to submit their stories to Marshall here
Questions? Email the goose at: marshall@tndisability.org