Leadership

Carol Westlake, Executive Director
Carol is a lifelong advocate for people with disabilities. She is the founding director of the Tennessee Disability Coalition. As the executive director since 1990, she leads the Coalition's efforts to improve policy and opportunities for individuals with disabilities and their families. She regularly serves on state boards and commissions that affect people with disabilities, especially those that promote access to healthcare, long-term supports and services, and economic self-sufficiency. She has helped to establish a number of disability advocacy programs and agencies in Tennessee and serves on a number of nonprofit boards. 

Donna DeStefano, Assistant Executive Director
Donna has been with the Tennessee Disability Coalition since 2000. In her current role, she oversees the Coalition's Americans with Disabilities Act (ADA) program and is part of the administrative and public policy teams. Since the Coalition is comprised of member organizations who work with diverse ages and disabilities, Donna enjoys sharing these members' expertise and providing information and resources with the people who contact the Coalition for assistance. 
Sarah Sampson, Deputy Director
Sarah has been with the Tennessee Disability Coalition since 2010. In her current role, Sarah leads the communications team and assists with strategic planning, development and coordination of Coalition activities and priorities. One of her favorite things about the work of the Coalition is that we empower individuals to become self-advocates. She currently serves as the Chair of the State Council for the Family Support Program and is a graduate of the Owen School of Management at Vanderbilt University. 
Alice L. Owens, Program Director of WorkAbleTN
Alice began working with the Tennessee Disability Coalition in 2010. She provides oversight and leadership to a team of experts who help beneficiaries receiving Social Security Disability Benefits with understanding how working will affect their benefits. She is grateful for the opportunity to join the Coalition's mission to promote the full and equal participation of people with disabilities in all aspects of life, including employment. Alice participates in various extracurricular activities including Tennessee Works and Statewide Tennessee Employment Consortium (STEC). She has devoted her professional career to advocacy, which began with graduation from Temple University Law School. 
Paula Denslow, Program Director of Brain Links
Paula has been with the Tennessee Disability Coalition since 2003 and currently leads the Brain Links team. Brain Links is a statewide team of brain injury specialists who equip professionals to better serve people with traumatic brain injury (TBI) with research-based training and tools. Paula is a certified brain injury specialist and is a member of the TN Commissioner's Council on Injury Prevention and TN's Suicide Prevention Stakeholder Taskforce. In addition, she serves as the National Family Advisor Representative for TN's Children's Emergency Care Alliance, the Community Advisory Board for the Cumberland Pediatric Foundation, the National Collaborative on Children's Brain Injury, and the National Association of State Head Injury Administrators. Being a part of the Coalition's work is a perfect fit for Paula! Being personally impacted by TBI, she passionately educates and advocates on behalf of those whose lives are or will be touched by TBI. 

Tom Jedlowski, Director of Communications and Technology
Tom has been with the Tennessee Disability Coalition since 2018 and is responsible for the Coalition's communications and brand management, including messaging, media relations, copywriting, and strategic event planning and execution. Additionally, he is responsible for achieving the Coalition's technology goals while providing the necessary support and infrastructure to achieve them. He's passionate about the power of systems change through collaboration and enjoys working with cross-partner and member agencies equally committed to fair and equal access for Tennesseans with disabilities. He currently serves on the Mayor's Advisory Committee for People with Disabilities in Nashville, is a District Activist Leader for the Multiple Sclerosis Society in Tennessee, and a member of the Public Relations Society of America. Tom is a proud graduate of Northern Michigan University (go Wildcats!) with a Bachelor's of Science in Public Relations, and a graduate of the Ruder Finn Executive Training Program in New York City. 

Jeff Strand, Coordinator of Government and External Affairs
Jeff joined the Tennessee Disability Coalition in August of 2020. In his role, he monitors and analyzes policy at the state and federal level, and supports TDC's grassroots efforts through education and engagement. As a former Special Education teacher in Minneapolis, Jeff found that the many systemic barriers for people with disabilities were impediments to full and equal inclusion, and left the profession to pursue systems change at the policy level. Jeff graduated as an undergraduate in History at the University of Minnesota and received Master's degrees at Augsburg University and Vanderbilt University.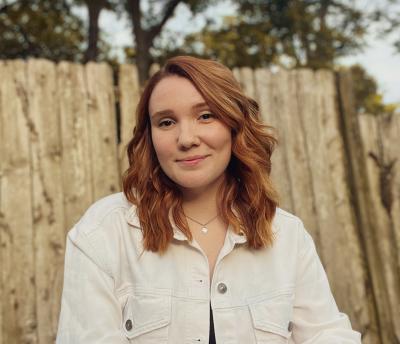 Hannah Kehrer, Communications Coordinator
Hannah joined the Tennessee Disability Coalition in October of 2021. In her role, she supports the communications team with outreach, engagement, and storytelling. She's also responsible for TDC's social media presence, video production, and digital content. Hannah previously worked with advocates at the state and federal levels to fight for causes like Medicaid expansion, and keeping youth from being criminally tried as adults. She's a fierce, passionate social justice advocate and is excited to work with the TDC to support and empower Tennesseans with disabilities. Hannah is originally from Texas and will be sure to let everyone know! She graduated from Belmont University with a  Bachelor of Social Work.