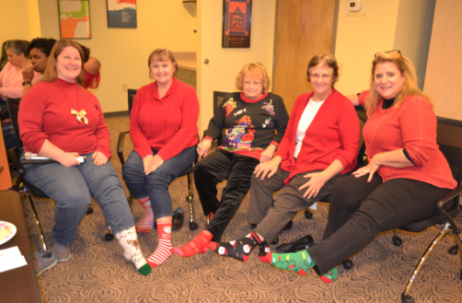 As we enter into the final days of seasonal festivities, we know it can be hard to talk about certain issues with family and friends in this heated climate. Keep your holidays warm and inviting with these tips on how to talk about disability topics around the table. 
Spread Good Cheer
Instead of talking politics, get right to the core of the issue. Direct the conversation to how certain issues affect the yourself and your family. Break the issue down to a foundational level so it can be better understood. These issues provide great opportunities to dive into dialogue around disability awareness! By focusing on the issue and how it affects all of us, we can spread good cheer and not animosity. 
Listen and Learn
Sometimes, family gatherings can lead to intense debates or even shouting matches between family members! If this does happen, remember to listen to others' points of views. Everyone believes in something for a reason. Honor and respect that reason. Calmly explain your perspective and be open to different opinions. Again, try and focus on the issues, not the politics of the issues. Listen to your friends and family in the hopes of finding a common ground. 
Networking Opportunities
If you work in the disability field, holiday parties provide fantastic opportunities to connect conversation to the work you do. When you explain why certain issues hit so hard close to home in your work, it again helps people understand why disability needs to be talked about and considered. Think of these conversations as a gateway to engaging new people in the work you do and getting them passionate and excited about disability. 
We hope these tips will help make your holidays more joyful and less stressful.