Submitted by

Jeff_s

on May 28, 2021 - 5:04pm
TennCare must use additional federal funding wisely to improve home- and community-based services for Tennesseans with disabilities
---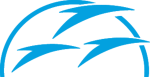 ---
Congress has provided Tennessee with an enormous opportunity. The American Rescue Plan Act (ARPA), a broad and sweeping $1.9 trillion spending package meant to blunt the effects of the coronavirus pandemic, is a windfall for state budgets and citizens alike. Tennessee stands to benefit to the tune of about $30 billion in total aid, including over $6 billion in direct aid to the state government. Among the many intended destinations for these dollars, one is meant to address a long-standing crisis that has dogged the state and caused untold suffering for over 40,000 state residents: the provision of home- and community-based services (HCBS) for Tennesseans with Medicaid. 
Tennessee and TennCare, the state's Medicaid administrator, have historically struggled to adequately provide HCBS for Medicaid recipients. For 2020, AARP ranked Tennessee 43rd among states in overall delivery of long-term supports and services (LTSS), including HCBS. According to Kaiser Family Foundation, over 7,200 individuals with disabilities languish on waiting lists for HCBS, and the state has some of the lowest per-enrollee spending in the country. The situation is at crisis-level. Suffice it to say, Tennessee has room for improvement, and a big influx of ARPA money (and spending) should help.
The way that ARPA funds work for improving state HCBS programs is through an increase in federal matching for Medicaid funds. Medicaid is traditionally funded through state expenditures combined with matching funds from the federal government. The amount of matching federal funds is calculated at a rate called Federal Medical Assistance Percentages, or FMAP. In 2019, Tennessee's FMAP was about 66%, so for every dollar spent on Medicaid services for a qualified Tennessean, the federal government paid 66 cents and the state of Tennessee paid 34 cents. ARPA temporarily increases each state's FMAP by 10%. Tennessee's 2021 FMAP is 72%, and with the ARPA bump, the federal government is paying 82 cents of every dollar spent on Tennesseans with Medicaid. The increased matching rate thus equates to an increase of $157 million in funding over the next two years to be improve HCBS for Tennesseans with Medicaid. 
Two important conditions apply to the state's use of the $157 million. First, the state must maintain its current levels of HCBS funding, eligibility and services; this means that the funds can only be used to improve or expand services, not replace current sources of funding. This ensures that the funds are used on actual Tennesseans, rather than to fill TennCare's coffers or save the state money. Second, the funds must be spent by March 31, 2022, and related services must have all been delivered by March 31, 2024.  The state only has until July 11th to submit its plan to federal officials in the Centers for Medicare and Medicaid Services (CMS).
If there ever was a time for the TennCare and the state of Tennessee to address the longstanding HCBS crisis in the state, it is now. ARPA funding offers Tennessee a golden opportunity to address this long-neglected crisis. TennCare must use the money to restore the health care infrastructure by improving pay for front line caregivers; support hard-pressed family caregivers; and provide cost-effective services that maintain the independence of aging residents and those with disabilities.

Address the DSP Crisis
First and foremost, TennCare must acknowledge and address the direct care workforce crisis. In Tennessee, Direct Support Professionals (DSP's) are in very short supply. There are currently only 13,493 DSP's employed by the state of Tennessee. This is far short of the personnel necessary to ensure that the over 40,000 Tennesseans with disabilities who are enrolled in the state's HCBS waiver programs have the option to receive the care they need to continue to live in their homes and communities. Further, over half of these DSP's quit every year, leading to a burned out, inexperienced and unreliable DSP workforce serving some of our state's most vulnerable citizens.
TennCare can address the DSP crisis in a number of ways. To begin, TennCare should expand provider capacity by increasing HCBS reimbursement levels/rates with the expectation that agencies will increase compensation paid to DSP workers. In 2019, the average starting wage for a DSP was $9.87 per hour, and TennCare has not increased reimbursement rates for several HCBS waiver groups for 14 years. The state should use ARPA funds to ensure a living wage for DSP's, as well as access to adequate benefits and an improved quality of employment. The state can increase alternative financial incentives for new DSP's as well, including bonuses paid out over several years, funds for training and education and the development of a system for career advancement. 
Support Family Caregivers
Second, TennCare must enhance support for family caregivers. In lieu of an adequate DSP workforce in the state, family members have long stepped up to fill the gap and provide these services. Family caregivers are the backbone of the long-term care system and are often forced to choose between staying home to care for a loved one and working outside the home to support their families. Tennessee currently ranks 49th in support of family caregivers, according to the AARP 2020 LTSS Scorecard. Family caregivers have always been vital, but the DSP workforce crisis exacerbated by the pandemic, they have become indispensable.  It is far past time to recognize the value of family caregivers and support them in their service. 
TennCare should begin by using ARPA funds to invest in a pilot program of stipends and wages to enable family caregivers to fill service gaps that no professional caregivers are available to fill. ARPA funds should also be used to increase respite care and day programs that support family caregivers, the majority of whom are working professionals. Funds should be used to provide access to additional equipment or devices for individuals with disabilities that support independence and foster community integration. Family caregivers often experience financial and personal stressors as a result of their responsibilities; TennCare should invest in minimizing these to the greatest extent possible.
Create No Wrong Door Systems and Strengthen Assessment and Person-Centered Planning
Health care systems are infamously complicated and notoriously frustrating to navigate, particularly so for means-tested programs like Medicaid. TennCare can and should use ARPA funds to help streamline and simplify this process by creating a No Wrong Door system. No Wrong Doors is a network of organizations providing information and referrals for individuals seeking services that ensures no matter where somebody seeks out help, they have access to all the support to which they are due. There are numerous national exemplars for TennCare to learn from, as well as important local organizations like Aging and Disability Resource Centers and Centers for Independent Living. 
TennCare should likewise use ARPA funds to provide person-centered care training and to create an advocate network. Turning a complicated system full of "wrong doors" into one that is person-centered while ensuring access to valuable services is an invaluable resource for Tennesseans with disabilities and serves to notably improves quality of life at home and in the community.  
Invest in Preventative Services
Finally, TennCare should use ARPA funds to provide services that delay or avoid the need for costly nursing home placement by restoring CHOICES 3 eligibility to its former requirements. The TennCare CHOICES 3 Program provides a limited array of HCBS to frail individuals at risk of needing nursing home care and is cost effective for the state to prevent or delay costlier long-term care. Unfortunately, in 2015, the state restricted eligibility to those receiving Social Security Insurance (SSI), which caps income at around $800/month, well below the federal poverty line. TennCare still covers nursing home care and full HCBS at incomes up to three times that high ($2,382/month), but only after a person has deteriorated to a point where the cost of care is several times higher than the cost of CHOICES 3 benefits. CHOICES 3 is a cost-effective investment that enables seniors to age with dignity and independence in their own homes, and it should therefore be available at the same income.
TennCare can also promote independent living and prevent nursing home placement by making equipment that address functional needs, promotes independence and safety and supports community integration. These could include eyeglasses, wheelchair ramps and transfer boards, grab bars, adaptive cooking equipment and vehicles with lifts. Using ARPA funds to invest in tools that both save TennCare money in the long-term and prevent unnecessary nursing home placements is a clear win-win. 
Finally, ARPA funds should be used to extend HCBS to more individuals with intellectual disabilities by increasing the number of slots in the ECF CHOICES program. To support a bigger waiver program, TennCare should allow existing CHOICES providers to serve individuals in ECF CHOICES within their existing contractual agreements. TennCare could use these funds to also increase the provider network that, in some cases, is severely limited or nonexistent. Access to valuable HCBS services for the thousands of Tennesseans with intellectual disabilities should be a primary consideration in improving the state's HCBS.
---

The American Rescue Plan provides Tennessee with a once-in-a-generation opportunity to solve the state's generational HCBS crisis. Access to $157 million in additional funding allows us to reimagine a better, more resilient system of long-term services and supports. Through investments in the DSP workforce, supports for family caregivers, streamlined and simplified access to valuable resources and increased eligibility and access to HCBS, TennCare has a real and tangible opportunity to craft a better system. This enormous opportunity should not be taken lightly, and TennCare must act with appropriate urgency and diligence.