TACT has Academic Supports for Teachers Post-Concussion/Post-Trauma/Post-COVID!
Two decades of evidence-based interventions applied to cognitive symptoms post-concussion can now be similarly applied to students returning to your classroom  post-trauma and post-COVID!
What is TACT? (Teacher Acute Concussion Tool)
TACT is a FREE Tool provided by the Tennessee's Department of Health TBI Program.
TACT is for ALL Tennessee teachers to help support ALL students with concussion and mild traumatic brain injury.  TACT provides 4-week specific classroom strategies delivered directly to your inbox tailored to your teaching style, content area, environmental and student factors
Password: TACTtennessee2020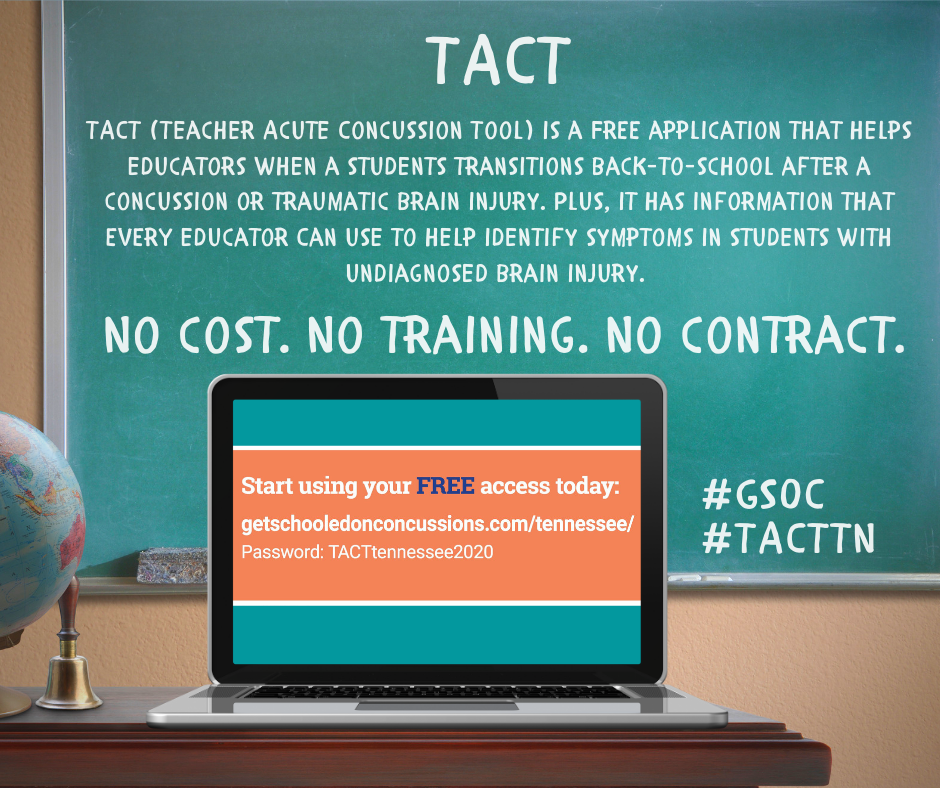 Existing educational framework of Multi-Tier System of Support (MTSS) or Response to Intervention (RTI) is the natural way for schools to support students with concussion.  Applying concussion to MTSS and/or RTI   allows educational setting to become empowered and independent in managing RTL for concussion.
     Enjoy this short video to learn more about TACT.
TACT is available at no cost to ALL TN educators in ANY TN educational system (public & private)    courtesy of the TN Department of Health Traumatic Brain Injury (TBI) Program. Through collaborative efforts with Brain Links, we are excited to add this tool to your toolbox.
TACT requires no advanced training, is 100% web-based and aligns with the 2020 TN Department of Health Return to Learn/Return to Play: Concussion Management Guidelines.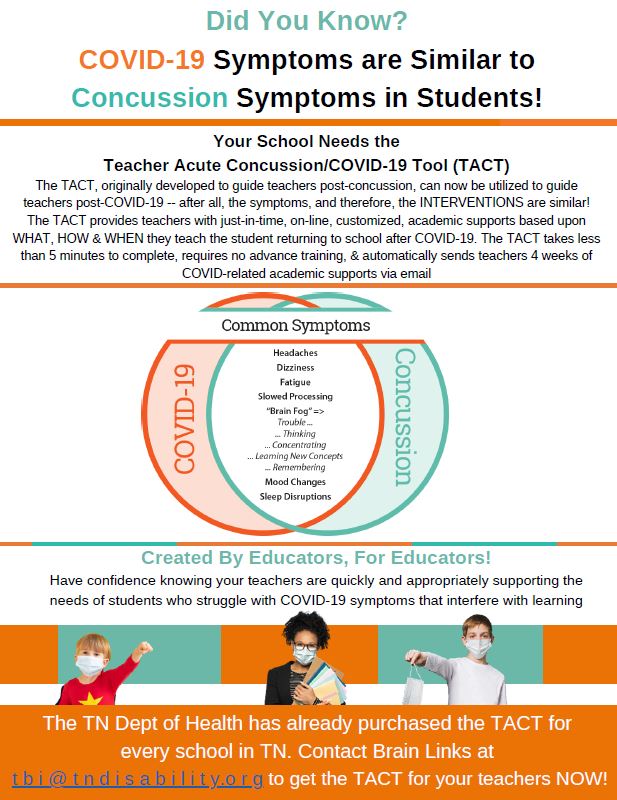 Did You Know? COVID-19 Symptoms are Similar to Concussion Symptoms in Students!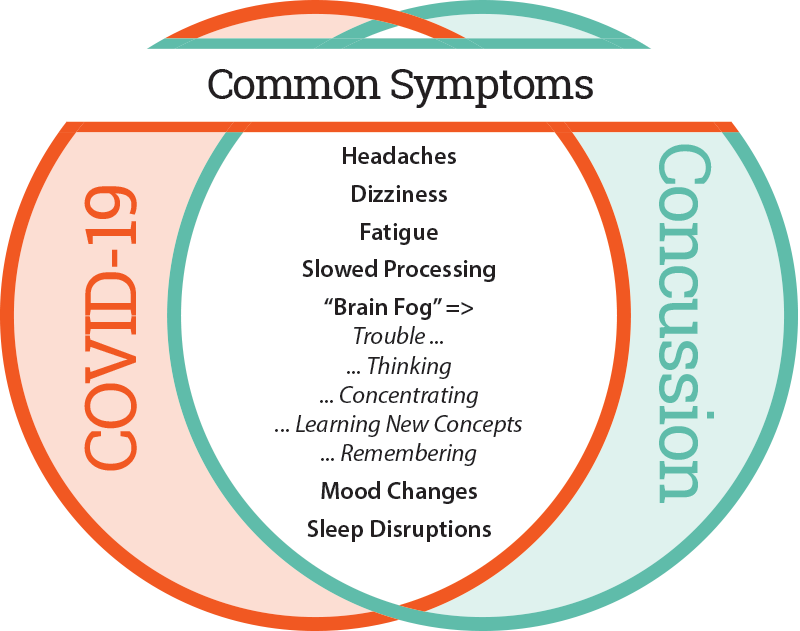 This informative 16-minute video presented by Dr. Karen McAvoy, describes the common overlapping symptoms children recovering from concussion and/or COVID-19 may experience. This training is a free resource for all educators in the state of TN and provides the link for the Teacher Training TACT.
Training Pyramid:  A School-Based and School-Directed Return to Learn Protocol
Access over 30 Tip Sheets which have all been written BY educators, FOR educators.

The order of the Tip Sheets is important as the first thing we must do in schools is make our students comfortable (enough) to be in school listening and learning. Only then can teachers start to adjust their workload and hold students accountable for mastery of content. So follow these Tip Sheets in the order they appear:

First, help students learn to manage their energy → which will help them manage their symptoms     → so they can BE at school to hear instruction
Then, begin to adjust the AMOUNT of work given in the classroom and at home
And finally, find a way to creatively assess their knowledge and assign them fair grades

Access Video tutorials on the academic support of concussion management in elementary, middle and high schools.
If you have any problems logging in: Contact TN TBI Program Director, Ashley Bridgman at 615-741-1230 or Ashley.N.Bridgman@tn.gov.
Need or Want more information?  Brain Links Team is available for consultation, resources and professional development training all at no cost.  Contact Brain Links today: tbi@tndisability.org.